Classic Double Gates
Brand: BIC
Product Code: BIC004
Availability: In Stock
The Classic Double Gates are constructed using solid steel with a traditional wrought iron gate appearance. The classic and elegant design will grace your driveway for years to come whilst offering excellent value for money. These gates can be supplied with either a primed or galvanised and powder coated finish.
| | |
| --- | --- |
| FRAME | 25mm x 6mm |
| INFILL BARS | 10mm Diameter |
| OPENING DIRECTION | Universal |
| PADLOCKABLE | No |
| HINGES & LATCH | Included |
| WIDTH TOLERANCE | +/- 10mm |
| FINISH OPTIONS | Black Primed or Galvanised & Powder Coated |
Available in the following options:
7ft - Fits gap width 2134mm (7') - Height 914mm (36") - £124.95 or £139.95 depending on finish
8ft - Fits gap width 2438mm (8') - Height 914mm (36") - £134.95 or £149.95 depending on finish
9ft - Fits gap width 2743mm (9') - Height 914mm (36") - £144.95 or £159.95 depending on finish
10ft - Fits gap width 3048mm (10') - Height 914mm (36") - £154.95 or £169.95 depending on finish
70mm (3") square Gate Posts that are pre-drilled and designed to be concreted into the ground are also available in either a primed or galvanised & powder coated finish.
How to Measure Gates
For the width, measure the gap you have between your walls or posts. If you are replacing an existing gate, do not measure the gate itself as this will not take into account the space for the hinges and latch that are supplied with your gate.
For example, if the measurement between your walls is 10ft. You should order the 10ft gate. If you also require posts, the space taken by the posts will be in additional to the gap required for the gate, so a 10ft gate and 2 posts will require a total opening of 10ft 6in.
The height measurement of the gate is from the bottom frame to the highest point in the gate.
When installing your gate, remember to allow for ground clearance, typically 50mm (2") or more if your ground slopes.
Finish Options
Primed. With a primed finish, a black undercoat is applied at the factory. The gate will then need to be painted before installation with a suitable exterior metal paint, such as Hammerite, then repainted every 4 or 5 years to protect the metal. This option allows you to paint the gate in any colour of your choice.
Galvanised & Powder Coated. With this option, the steel is electro-galvanised to add a thin layer of zinc on the steel to prevent rust. The gate is then powder coated in a black paint to give a smooth satin finish. This option allows the gate to be hung straight away and will be maintenance free for 5 to 10 years. Once rust starts to show, the gate should be painted with a suitable exterior metal paint such as Hammerite.
General Information
Fittings. The Classic Double Gate is supplied with hinges, latch and drop bolt. Please note the hinges require a flat vertical surface for installation.
Opening Directions. The Classic Double Gate can open in either direction. The latch will be supplied on the right hand gate when viewed from the road.
Square Steel Posts. Posts are only required if you do not already have walls or posts in place on which to hang the gate.
Within 10 working days.
Delivery charges apply to Highlands & Islands.

FREE


Surcharge applies for Highlands and Islands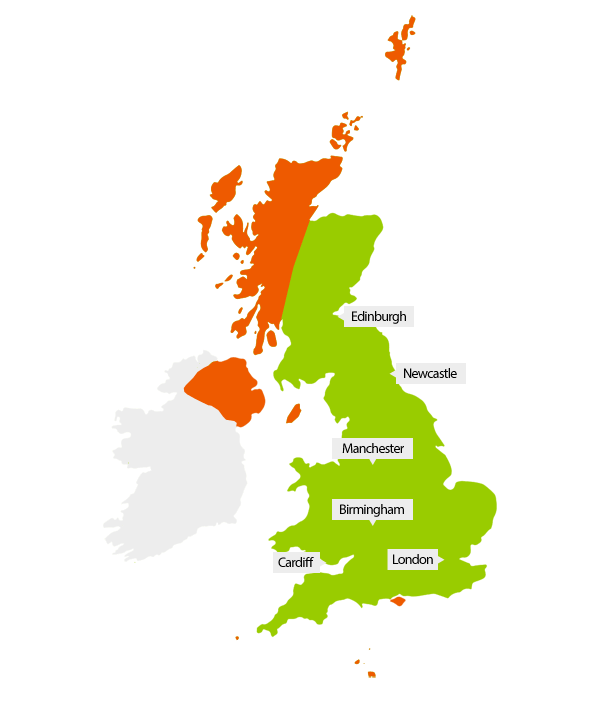 The product is currently Out-of-Stock. Enter your email address below and we will notify you as soon as the product is available.
---
---