Viburnum opulus 'Sterile' is a very decorative shrub blooming mid-spring, with huge green flowers which turn gradually into brilliant white giving it the name 'Snowball'. Very prolific shrub growing up to 3m. The heavily scented blooms have a wonderful sweet fragrance.
| | |
| --- | --- |
| HEIGHT | 5 to 7ft |
| SPREAD | 3 to 5ft |
| FOLIAGE | Deciduous |
| SOIL | Any |
| POSITION | Sun or Partial Shade |
| PRUNING | Not required |
| FLOWERING PERIOD | May & June |
| SIZE ON DELIVERY | Height 10-20cm / 9cm Pot |
Available in the following pack options:
1 x Viburnum Opulus - £10.95
2 x Viburnum Opulus - £16.95 (£8.48 each)
These are small starter shrubs that travel better and establish themselves quicker than larger shrubs that you might find in a garden centre. They can be planted straight into the ground or grown in a suitably sized container. When planting during the summer period, you should ensure the plants are kept well watered for the first season. When planting during the winter, avoid planting in frozen ground, instead keep the plants in a cold frame or greenhouse and plant once the ground has thawed. The plants are delivered in their natural state so deciduous plants will have dying leaves in the autumn and bare stems during the winters months.
Within 10 working days.
Delivery from 03/01 to 15/12.

FREE


Not available for delivery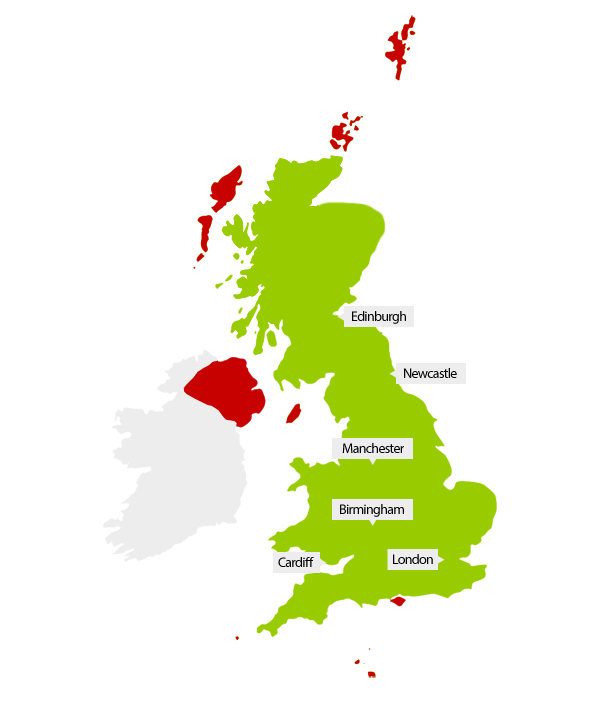 The product is currently Out-of-Stock. Enter your email address below and we will notify you as soon as the product is available.
---
---