So it's nearly here - what an earth are we going to do to keep our little ones busy for a whole six weeks?
Although it's great that children as young as two use iPads and computers for learning and games, it also has its downfalls. It can sometimes mean that children are more reluctant to get outside and play, meaning they aren't always getting enough vital Vitamin D or exercise in during the day.
So, how can you prise your little cherubs away from their electronic devices and entice them into the garden to reconnect with their friends, siblings and nature? Well, we've devised a guide to help you!

A good way to get the kids outside is to get there with them! Garden games are the ideal way to get the whole family involved and they provided hours of fun. If your knees aren't what they used to be and so you don't really fancy a game of stuck in the mud, we suggest you check out our top 3 garden games!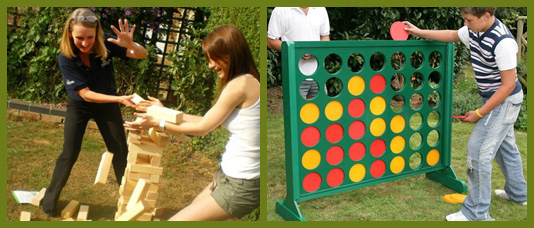 This giant version of the popular tabletop game will add the fun factor to any garden gathering. Such a simple idea yet fiercely addictive – why not try a knockout tournament?
Suitable for a wide range of ages, we are yet to find a game as tense and thrilling. Jenga Style Mega Hi-Tower is just as fun for children and adults alike!
Tin Can Alley brings the fun and excitement of the popular funfair game to your back garden! It's also the perfect way for your little ones to practice their hand-eye coordination.

If you've got green fingers yourself, why not find ways to get the kids involved? Not only does it give them a healthy hobby for their whole lives, it's also a great way for children to learn the basics of biology through watching their plants grow.
We are sure they'll be fascinated when they realise the things that they are growing can end up on their dinner plate!
We've picked these products because they are suitably sized for children and inject some extra fun into gardening:

Why not take advantage of the warm weather and enjoy craft sessions in the garden this summer?
There is no risk of paint being splattered over your magnolia walls and it's a great way to get the kids learning and being creative without it feeling too much like school.
Not only do these lanterns make fabulous presents, they look great scattered around the garden at night. Perfect for a wide range of ages (the amount of help from an adult would just vary), they should keep the kids busy for a good few hours!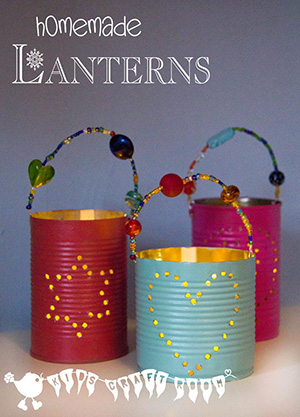 We've seen this on a few different websites and we think this is a great craft idea. All you need is a plain-ish wigwam, coloured paints, some glue and lots of glitter.
You could draw a patterned outline in marker pen to make it easier for the little ones or if your children are a little older, you could perhaps give them ideas of settings to paint e.g. the beach, a jungle or the funfair!
We've also got the perfect kids table for outdoor arts & crafts!

When the suns out, sandpits are a great way to get kids outdoors! There is nothing better than a trip to the beach so why not bring the beach to your back garden? They provide endless hours of stimulation and entertainment for your little ones, whilst containing all of the mess inside the pit. We've handpicked our favourites below: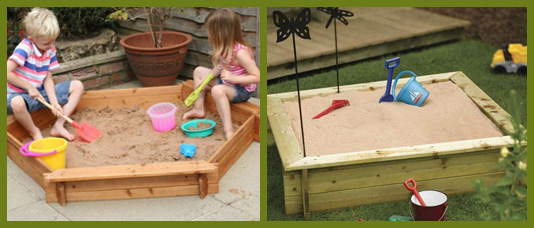 ---
So there you have it, the Garden Oasis guide on keeping the kids busy over the summer holidays. Once you've managed to entice into the garden with our tips, we predict that they'll come up with plenty of their own ideas and games to keep themselves occupied!